They are waiting for your help

October 17, 2019
October 17, 2019
October 17, 2019
"Until you have a kid with special needs you have no idea of the depth of your strength, tenacity and resourcefulness."
Our Introduction

CHAMBELI INSTITUTE is a project for MENTALLY HANDICAPPED CHILDREN. We welcome your donations and support. It is sure that your single donation can make a life of a special child complete and it will be an honor for you.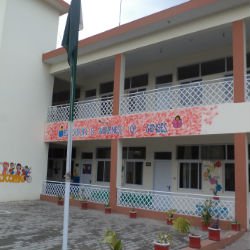 School for Special Kids
Chambeli Institute is a project of Society for mentally handicapped children. We are grooming and caring the mentally retarded children under the supervision of highly trained staff and doctors.
Female Gym and Rehabilitation Center
Chambeli Rehabilitation and Fitness center is providing a state of the art GYM for females. Also, different therapies are available along with the Aerobic Classes.
Female Vocational Training
Chambeli is on the go for providing vocational training to our women so that they can lead their life with happiness and financial freedom. This project is making our women skilled and grooming them.